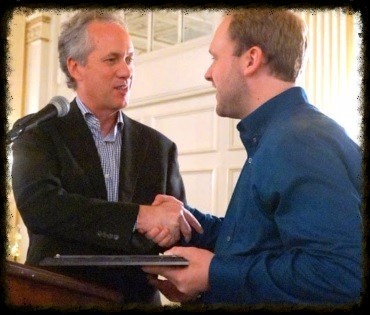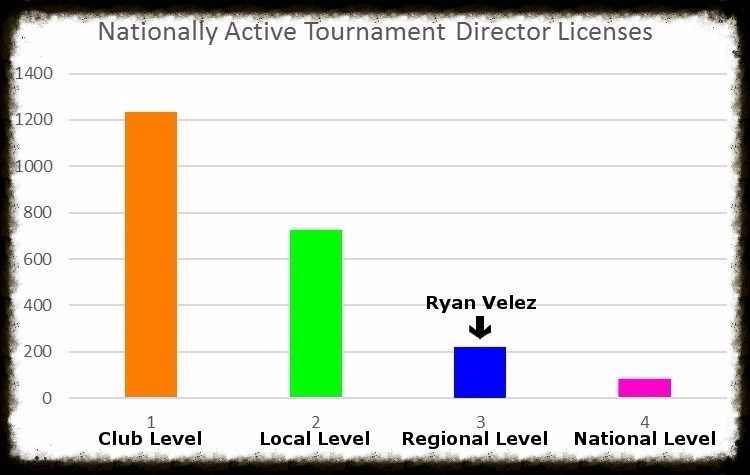 Ryan was taught chess at the age of three. During his first year of high school, he went to his first chess competition and went undefeated. From that point on he found his niche in the chess community. After several tournament victories, he began teaching chess in 2001. Now, Ryan is a National Chess Master and, after having trained many State Championship level teams, he is focusing much of his time training new instructors to meet the large demand of schools that want chess clubs in Kentucky. Recently, Ryan has also been working with House of Staunton, one of the largest chess sales companies in the world. In 2017, he was given a column in American Chess Magazine.
In addition to being in the top 0.5% of chess players in Kentucky, and a multi-state championship title holder, Ryan also holds a Tournament Director's (TD) licence that only 9% of tournament organizers hold: Senior TD.


The Senior TD license is a regional level certification that allows Ryan to run larger tournaments than most people. To become a senior TD, you have to invest around 500 hours organizing and running tournaments, you must read the US Chess Rules Book cover to cover, and you must pass a rigorous test that indicates you have the proper knowledge.
Masters in I/O Psychology
BA in Psychology
Certified US Chess Coach
Gifted Student Training

Special Needs Training
Classroom Management Training
Safe Environment Training
Current KY Scholastic Coordinator
National Chess Congress Member
Former two time KY VP
Former KY Webmaster
National Chess in Education Committee
National Chess Clock Committee
Holds 9 State Championship Titles

Published Chess Author
Trained 25+ State Champions
Trained 25+ State Team Champions
Taught over 1,100+ students
18 years teaching experience